Stocks: Small Is Beautiful
Shares of smaller companies are sometimes volatile and risky, but they can provide great opportunities. Here's how to find them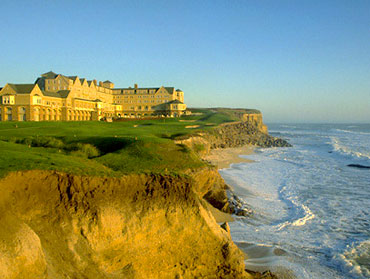 Small-cap stocks can swing wildly from one day to the next. A small company's growth plan can be derailed by a bad CEO, a recession, or one product that bombs. And it's hard, sometimes impossible, to find good objective analysis of small companies.
With these disadvantages, many investors stay away from small-cap stocks. They stick with large- and mid-cap stocks, generally those with market values greater than $1 billion, because bigger companies usually offer investors predictability and more safety. Closely watched by the media and Wall Street analysts, larger stocks are easy for amateur investors to follow.
What's more, the past year has been tough on small caps, as credit worries and a slowing economy put an end to a great seven-year run for smaller stocks. For the 12 months ending Apr. 30, the Standard & Poor's SmallCap 600 index was down 9%, while the large-cap S&P 500 index fell 4.7%. However, the small-cap index outperformed large caps over the past five years (14.7% vs. 10.6% for the S&P 500) and over 10 years (7.4% vs. 3.9%).
C'mon In. The Water's Fine
Some market pros believe this is the perfect time for investors to wade into small caps. While the U.S. economy is barely growing, many large companies are going to struggle to top last year's earnings numbers. That makes fast-growing small-cap companies—often exploiting a booming market or driven by an innovative product—relatively more attractive to Wall Street investors, says Mary Lisanti of the Adams Harkness Small Cap Growth Fund (ASCGX).
More than 4,500 companies with market capitalizations of less than $1 billion trade on major U.S. exchanges, according to data provider Capital IQ. This wide selection can be daunting. And there's often little research done by Wall Street analysts on smaller names, so investors have to rely on their own research to find winners. "There is a lot of reward for work you do digging into these companies," says Bryant Evans, a fund manager at Cozad Asset Management.
Lisanti and other small-cap fund managers say that finding the next big thing in small caps is difficult. "There are no perfect small-cap companies," Lisanti says. "Nobody goes from small to large in a straight line."
In fact, a growing company is a lot like a baby learning to walk, she says. Clumsy at first, small-cap companies find it hard to get their balance. Then, great growth stories can get blocked by unexpected obstacles. At some point, says Lisanti, "they always hit trouble."
Easier to Get a Handle On
An advantage of small caps is they often have more simple businesses that are easier to understand than big, sprawling conglomerates such as General Electric (GE), says Steven Roge of the Roge Partners Fund (ROGEX) and the Roge Select Opportunities Fund (RSOFX). He believes it's easy to find a stock that matches your particular criteria.
For example, if you're looking for a company that makes a great product with long-term growth potential, Paul Sutherland of the Utopia Growth Fund (UTGRX) recommends the digital-photo Web outfit Shutterfly (SFLY). Lisanti likes restaurant chain Buffalo Wild Wings (BWLD), which is rolling out nationwide. Joshua Shaskan of Transamerica Investment Management owns shares of Peet's Coffee & Tea (PEET), which he says has "tremendous room for growth" for its coffee shops and selling coffee at grocery stores.
Shaskan and his peers recommend patience with small caps. "I try to be an investor, not a trader, [and] stick with [companies] through the growing process," he says. He often plans to own a stock three or more years before selling it. Some small stocks can be more difficult to trade because they don't have a lot of shares available on the market.
Some pros prefer to play it safe, and look for companies with solid dividend payouts at cheap prices. With years of strong cash flows, they often have strong balance sheets and can be relied on to produce high dividends. Roge likes United-Guardian (UG), a maker of lubrication products. Founded in 1942, it pays investors a generous 4.8% dividend yield.
Growing Slowly but Surely
Indeed, many small caps have long track records, but aren't growing very fast. Often they have no chance of becoming the "next big thing" because they serve small, slow-growing niche markets. However, "these are established businesses that can be valued with a reasonable degree of confidence," says Eric Cinnamond of the Intrepid Small Cap Fund (ICMAX).
Before investing in any small cap, market experts recommend examining the executive team. A well-established, diversified large-cap stock might do well despite an inept CEO, but a small company is much more vulnerable to incompetent management.
Sutherland also focuses on valuation. "Price matters," he says. "We have hundreds of companies we love, but we're not going to buy [shares] until the price is right."
Just remember that small caps are often volatile and require extra research. But a portion of small companies can provide good returns for those with strong stomachs and a head for numbers. For more small-cap stock picks, see the recommendations by savvy stock pickers in the BusinessWeek.com's slide show.
Before it's here, it's on the Bloomberg Terminal.
LEARN MORE