Room at the Top of the SBA
Steven Preston is out at the Small Business Administration, leaving business leaders and politicians wondering who's next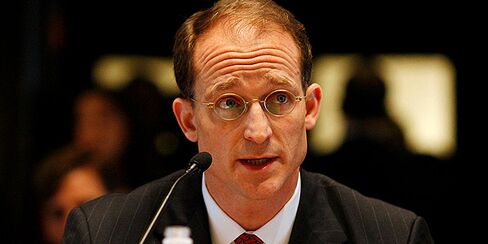 As Chief Administrator of the U.S. Small Business Administration, Steven Preston (BusinessWeek SmallBiz, Summer, 2006) drew both admiration and ire from the small business community, which is right now guessing who will succeed him at the agency.
After less than two years in office, Preston was appointed Secretary of the Housing & Urban Development Dept. in April. The SBA declined to comment on the vacancy or whether Preston's deputy, Jovita Carranza, a 30-year veteran of United Parcel Service (UPS), would be named acting administrator.
Emily Lawrimore, a White House spokeswoman, would only say: "The President plans to nominate a well-qualified candidate to serve as the SBA administrator. We don't comment on potential personnel decisions." But a nomination, at least in the short term, seems unlikely. Any administrator named now would need to go through the Senate confirmation process and would have mere months in office before a new administration entered the White House.
Someone to Push the Agency Forward
Still, some in the small business community are pushing for an immediate appointee—one who, unlike Preston, has deep experience with small business issues and is less willing to accept the budget cuts that have plagued the agency. The budget for the SBA dropped to $571.8 million in fiscal 2007, from $2.23 billion in fiscal 2006, including all supplemental funding and congressional earmarks, reported the SBA.
"With the American economy struggling, supporting entrepreneurship is essential," says Representative Nydia Velazquez (D-N.Y.), chairwoman of the House Small Business Committee. "Small businesses need to know someone capable will be at the helm to ensure the agency is responsive to their needs."
An ideal appointee would also have the gumption to fight for a Cabinet seat at the next Administration's table, say advocates. Overall, "we need to push the agency forward," says Senator John Kerry (D-Mass.), chairman of the Senate Committee on Small Business & Entrepreneurship. "Administrator Preston may have disagreed with or angered some people, but he tried very hard to right the course at the SBA. We need to see somebody even more capable."
Although confirmation hearings are under way, the Senate Banking Committee, which needs to approve Preston's appointment, has not yet voted.
Before it's here, it's on the Bloomberg Terminal.
LEARN MORE