GE May Buy $10 Billion of Japan Property as Crunch Spurs Sales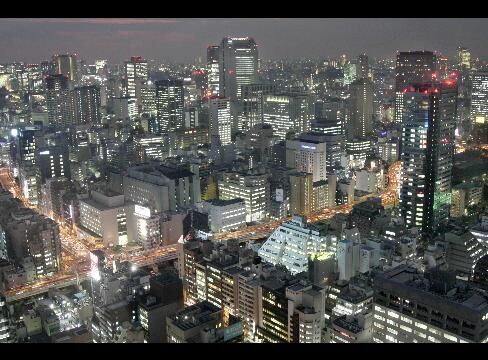 General Electric Co.'s property arm may buy as much as $10 billion of Japanese real estate this year, expecting tighter credit and rising borrowing costs will prompt local trusts to sell assets and drive down prices.
GE Real Estate, which had 700 billion yen ($7 billion) of assets in Japan at the start of this year, plans to buy at least $5 billion of property and real estate asset management companies, said Tomoyuki Yoshida, head of Japan operations for the unit of Fairfield, Connecticut-based GE.
``The market is very favorable to GE,'' Yoshida said in an interview in Tokyo yesterday. ``Small- to medium-sized fund managers have a huge issue about getting financed. They have to dispose of a lot of properties.''
Real estate companies are struggling to borrow after banks and securities firms booked more than $180 billion of writedowns and losses worldwide related to the U.S. subprime mortgage market collapse. GE uses its own cash to invest in property, unlike real estate funds and investment trusts that borrow for acquisitions.
The company also expects to increase its lending to Japanese property buyers, after investors fled the market for commercial mortgage-backed securities, Yoshida said. GE Real Estate may offer loans where debt is used to fund more than 60 percent of a purchase, Yoshida said.
``Since commercial-mortgaged-backed-securities lenders are gone, there is a huge demand for high-leveraged lenders such as GE,'' he said. ``We don't have any issue to provide high loan-to-value loans.''
Lenders Cut Staff
Real estate lenders are reducing staff in Japan, including Morgan Stanley, which will cut as many as 40 staff in the country, some of them from its real estate financing unit, two people with knowledge of the matter said last month. Merrill Lynch & Co. closed its Japan real estate financing unit, cutting 11 jobs, two people with knowledge of the matter said in February.
Shinsei Bank Ltd., the first Japanese bank acquired by foreign investors, cut its full-year operating profit forecast after booking $100 million in fourth-quarter losses on U.S. mortgage investments.
Japanese real estate price growth may slow this year after surging in 2006 and 2007, because of the increase in borrowing costs triggered by the collapse of the U.S. mortgage market. Last year's price gains attracted investors including Morgan Stanley, which in April bought hotels from All Nippon Airways Co. for 281 billion yen in the country's biggest real estate acquisition.
Japan's benchmark of corporate bond insurance costs rose 30 basis points today to a record 202 points, according to Morgan Stanley, showing companies will have to pay more to issue debt. The Markit iTraxx Japan index of 50 investment-grade Japanese companies, including All Nippon, has risen fivefold this year.
Weakening Market
``We have to be very careful, the property market is getting weak, meaning growth in property values are slowing down,'' Yoshida said. ``Fundamentals for the real estate industry are still good, the vacancy rate is still under 2 percent and supply in central Tokyo is limited.''
Lone Star Funds, the Dallas-based buyout firm, canceled plans to sell more than 50 Japanese hotels because it couldn't get its asking price of as much as 170 billion yen, two people familiar with the proposals said this week.
The Solare Hotels and Resorts Co. properties were put on the market in December, said the people, who declined to be identified as the cancellation isn't public. Lone Star aimed to sell by the end of March and had attracted interest from Goldman Sachs Group Inc., Blackstone Group LP and K.K. DaVinci Advisors, which runs Japan's biggest property fund, the people said.
``The prices people are interested in selling their hotels at are not prices people can pay or finance, so there's a stalemate,'' said Bruce Ford, senior vice president at Lodging Econometrics, a Portsmouth, New Hampshire-based hotel consulting firm, in an interview yesterday. ``It's kind of like buying a house when you know prices are going to decline five minutes after you buy it.''
GE Real Estate nearly doubled its portfolio in 2006 when it bought about 300 billion yen of properties as land price growth quickened to 8.6 percent from 0.9 percent in 2005. GE Real Estate slowed its acquisition of Japanese assets last year when fewer properties were available.