Beijing to Keep Focus on Inflation
China's premier confirms that controlling prices tops the government's plan to keep the economy growing and avoid unrest. But the task won't be easy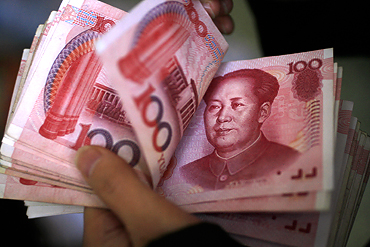 While much of the world is obsessing about the global slowdown, Beijing policymakers are still trying to tap on the brakes. Chief among the concerns unveiled by Premier Wen Jiabao during his opening speech at the annual National People's Congress on Mar. 5 was inflation, which galloped ahead at 7.1% in January due in part to the worst winter weather in decades (BusinessWeek, 1/30/08). Wen promised a combination of "powerful measures" including subsidies, a lockdown on some types of investment through loan rationing, and selective price controls to tame inflation to a level of 4.8% for the year.
The NPC is China's top lawmaking body but only convenes once a year for a short session and delegates typically do little more than ratify without question the Communist Party's priorities for the coming 12 months. As a result, NPC meetings are not known for surprises, and this year is no different: The measures Wen described to the legislators have already been under way for several months, and the economic targets, which include gross domestic product growth of 8% for 2008, are consistent with past policies.
Wen won't have any difficulty winning the approval of the NPC's rubber-stampers. Getting the Chinese economy to behave, however, is going to be far more challenging. While the government routinely low-balls economic growth expectations its target for inflation could be exceedingly difficult to achieve, according to Stephen Green, head of China research at Standard Chartered Bank in Shanghai. In a note to clients he sent out after Wen's speech, Green describes the premier's inflation goals as "dangerously unattainable."
Hurt by U.S. Slowdown
China's leadership has good reason to take the inflation problem seriously. Rising food costs impose a disproportionately high burden on the poorest sectors of China's economy, and keeping prices from soaring is an essential component of the government's stated mission of promoting a "harmonious" society that ensures the benefits of economic growth are shared more evenly. The last thing Beijing wants on its hands is millions of people taking to the streets.
One reason the Chinese government faces an uphill battle in its attempts curb inflation is the slowdown in the U.S. As the Federal Reserve lowers interest rates and the U.S. dollar continues to depreciate against the Chinese yuan, more foreign money is bound to flow to China and create additional inflationary pressure, says Jing Ulrich, chairman of China equities at JPMorgan (JPM).
According to Ulrich, "it's challenging enough for China to fight inflation, and it's much harder when the biggest economy is going into recession." In an e-mail to BusinessWeek, she says "a widening interest rate differential could attract unwanted capital inflows to China, putting extra upward pressure on the currency just as exporters are facing cost pressures and weaker demand in key markets."
Promises of a Flexible Exchange Rate
And the difference in U.S. and Chinese interest rates is bound to widen this year. While the Fed is likely to continue cutting rates to fight a U.S. recession, Standard Chartered predicts that the People's Bank of China will increase lending rates by 108 basis points through four hikes of 27 points each this year.
Though the premier's remarks are intended for a domestic audience, he also touched on themes dear to the hearts of lawmakers in Washington. He promised to make the exchange rate more flexible, without mentioning specifics. The Chinese currency has appreciated 12.5% since it was depegged from the dollar in July, 2005. As the differential between Chinese rates and those abroad is likely to widen more in 2008, economists expect the yuan will appreciate even more this year.
It will take more than rate hikes and a stronger currency to tame China's inflationary beast, however. With food prices accounting for about 90% of inflation, the government needs to focus on increasing available supply. Stocks of pork, a food staple in China, were devastated last year by a deadly virus known as "Blue Ear," (BusinessWeek, 8/17/07) while the cost of feedstock, including soybeans and corn, has skyrocketed.
Unwelcome Side Effects
That's why the government is providing subsidies to farmers to plant grain, though it will take several months more for price rises, due to unexpected crop damage caused by January's winter storms (BusinessWeek, 1/29/08), to halt.
Standard Chartered's Green also points out that administrative controls to dampen lending can have undesirable consequences. When the government sets loan quotas for banks, larger and better connected companies (usually state-owned or government-linked) get first dibs at credit, while smaller, cash-hungry private enterprises can't get access to money in the formal banking system. That forces them to go to the much costlier "curb" market (BusinessWeek, 11/29/07) for funds or else go out of business altogether.
Evidence is mounting that the credit squeeze is already taking its toll on highly leveraged manufacturing companies operating on razor-thin margins. The rate of bankruptcies among property developers is also increasing rapidly, says Green. However the situation may not get continue to deteriorate. "It's a pretty pragmatic government," says Andy Rothman, China macro-strategist at CLSA in Shanghai. "It's not going to make serious tightening steps in an economy that's slowing."
Before it's here, it's on the Bloomberg Terminal.
LEARN MORE