Global Capital's New Direction
In a shift, developing markets like China and Brazil are now ponying up big-league cash to acquire U.S. and European assets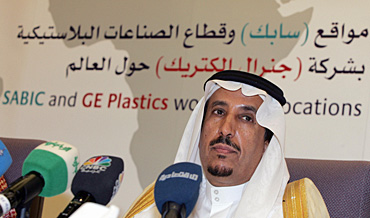 In August, with the private equity industry all but paralyzed by the early throes of the credit crisis (BusinessWeek.com, 11/19/07), Houston-based oil company Pride International (PDE) managed to find a buyer for some of its drilling business. Pride sold its Latin American land-drilling operations and its exploration and production services unit to a private equity firm in a $1 billion deal.
But the buyer wasn't one of the U.S. megafunds that had dominated the business headlines during the private equity boom (BusinessWeek.com, 7/19/07). Instead, it was GP Investments of São Paolo, which has emerged since its formation in 1993 as the largest private equity firm in Latin America. The deal was among the largest in Latin American history, and a coup for GP, which has raised $2.5 billion over the years.
Reversing Capital Flows
The deal illustrates an important new trend in the global flow of investment dollars. Until a few years ago, it was unheard of for a buyer in a developing market such as Brazil to acquire $1 billion worth of assets from a U.S.-based company. Virtually all of the investment dollars flowed from the developed world into the developing world. Now a new era is taking shape, in which the flow of global capital is moving from the developing world back to established financial centers such as the U.S. and Europe.
The deals have been in everything from mining to finance to media. In May, the Saudi investment fund SABIC acquired General Electric's (GE) GE Plastics business for $11.6 billion. The same month Russia's OAO MMC Norilsk Nickel Group acquired Canada's LionOre Mining International for $6.3 billion. Then late last month, the Abu Dhabi Investment Authority bought a $7.5 billion stake in troubled banking giant Citigroup (C), following an investment of the same amount earlier this year in private equity firm Carlyle Group. Earlier this year, China invested $3 billion in private equity leader Blackstone Group (BX). And last week, the government of Dubai took a 5% stake in media giant Sony (SNE). "This is the next chapter in the M&A story," says Ravi Chanmugam, a partner at consultant Accenture (ACN). "This decade will be about companies, funds, and individuals in developing markets buying into Western markets,"
Accenture says the volume of such deals is growing at a pace of 35% to 40% a year. The firm expects volume to hit $96 billion in 2007, up from $7 billion in 2003. Five years from now, volume is likely to hit $250 billion to $300 billion.
Falling Dollar Meets Rising Expectations
That's still a small fraction of the global M&A market. The value of deals announced so far this year has hit a record $4.5 trillion, according to researcher Dealogic (DL.L). But as the deals get larger, and as familiar brands are acquired by buyers from the developing world, the social, political and business implications will be considerable. The public will be confronted with new evidence of its position in what Accenture calls "a multipolar world," and companies will have to learn how to manage cross-border deals of increasing complexity. "It's a trend I think you will see accelerate over the next year," says Ivan Schlager, a partner with law firm Skadden Arps. "It's an inevitable outgrowth of globalization."
Chanmugam says there are several reasons for the rise of such deals. The falling dollar has made U.S. assets cheaper for buyers in Brazil, Russia, India, and China, the so-called BRIC nations. A huge amount of investment capital is available in those countries, thanks to growing economies, trade surpluses, and petro dollars. These countries are also home to a growing number of global 500 companies such as Huawei (the China-based maker of Internet equipment), Russia's Lukoil (LUKOY), and Brazilian mining giant CVRD.
Then there is the evolving mentality of business people in developing economies. Chief executives of such companies increasingly think of themselves as being in the same league as their U.S. and European counterparts—and they're eager to do deals on the same scale. "They view themselves as global players, not just local players," says Chanmugam. "I cannot overstate the importance of that shift in psychology and aspiration."
Buyers in developing countries are focused on certain kinds of markets, according to Hector Tundidor, a partner with Ernst & Young Transaction Advisory Services, who is based in Miami and focuses on Latin America. In China, there's a strong demand for tech deals, such as Lenovo's acquisition of the IBM (IBM) PC business. In India, there's a strong demand for steel and auto deals, as evidenced by reports that the leading bidders to acquire Land Rover and Jaguar from Ford Motor (F) are Indian stalwarts Tata Motors (TTM) and Mahindra & Mahindra (MAHM.BO). Russian buyers are often looking for steel deals. And Chinese acquirers are getting increasingly aggressive in Africa (BusinessWeek.com, 11/29/07), in a search for raw materials and financial reward.
Sauce for the Goose?
As buyers in developing countries acquire assets in the U.S. and Europe, there's bound to be friction at the political, regulatory and business levels. "Few companies in developing markets are expert at buying here in the U.S., where the legal and regulatory requirements are much more sophisticated than they are in their own market," says Bruce Altman, a managing director at KPMG Corporate Finance in Baltimore. He said there's a growing demand for firms such as KPMG to assist buyers from developing markets negotiate the complexities of U.S. law and auditing standards.
The biggest obstacle to global M&A buyers from developing countries may be political. China's CNOOC (CEO) gave up on its bid for Unocal because of political resistance. And in 2006, DP World of the United Arab Emirates abandoned a plan to manage six U.S. ports (BusinessWeek.com, 2/23/06) because of regulatory resistance from the Committee on Foreign Investment in the U.S., a government panel comprising officials from a variety of federal agencies. "The biggest obstacle to M&A buyers from developing countries isn't what they have the capacity to acquire, it's what they will be allowed to do," Chanmugam says.
Until just a few years ago, the concept of emerging markets was all about adventurous investors from the U.S. and Europe "discovering" opportunity in supposedly exotic parts of the world. That parochial view is now giving way to the concept of a more complex world in which capital flows in every direction.
Before it's here, it's on the Bloomberg Terminal.
LEARN MORE