Boart Longyear Raises A$2.4 Billion in Initial Sale, People Say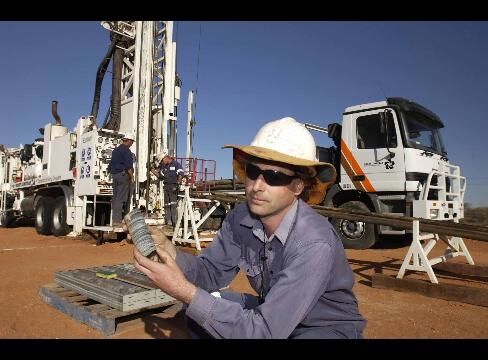 Boart Longyear Ltd., a provider of drilling services to BHP Billiton Ltd., raised about A$2.36 billion ($1.9 billion) in Australia's largest initial share sale in nine years to pay debt and its owners.
Boart's shares were priced at A$1.85 each, Jim Kelly, a company spokesman said today by phone. The Sydney-based company was offering them at between A$1.76 and A$2.10. About 1.273 billion shares were sold, giving the company a market value of A$2.75 billion, two people with knowledge of the offer said.
``It is toward the lower end of their range, but it's quite a lot of stock to get away,'' said Dean Fergie, who helps manage A$330 million at Opis Capital in Melbourne, and participated in the share sale. ``It looked like reasonable value because demand and fundamentals look to be in their favor in the next two to three years at least.''
Mining companies, led by BHP, the world's largest, are developing a record A$34.9 billion of projects in Australia to tap global demand for raw materials, the government said in November. Boart Longyear, sold by Anglo American Plc to buyout firm for $545 million in 2005, plans to expand in a drilling market worth $10 billion.
About 25 percent of stock on offer was sold to individuals, with institutional investors accounting for the rest, according to the people, who declined to be named as details aren't public. Stock was sold to U.S., European and local investors, they said.
Macquarie Bank Ltd., Goldman Sachs JBWere Pty. and UBS AG are the joint managers for the sale. A group of investors led by Macquarie owns 60 percent of the company.
Stephen Yan, a Sydney-based spokesman for Macquarie, wasn't immediately available to comment.
This will be the largest initial share sale since the Australian government sold a third stake in Telstra Corp. for A$14.3 billion in 1997.