N.Z. Share Rally May Stall as Japan Raises Rates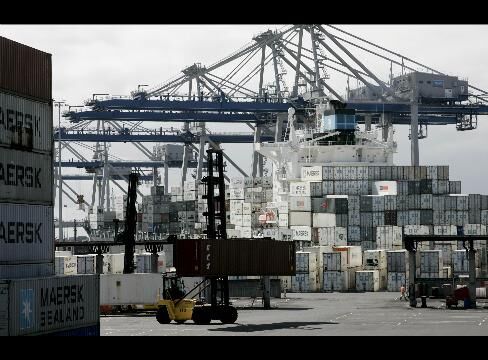 A four-year rally in New Zealand stocks, the world's highest-yielding equities, may stall as investments funded by borrowing in Japan unwind, according to Nomura International Plc and First NZ Capital Group Ltd.
New Zealand's benchmark NZX 50 Index more than doubled since March 2003, partly because of so-called carry trades. These involve borrowing money in Japan, which has the lowest interest rates among the world's biggest economies at 0.5 percent, to invest in high-yielding assets elsewhere.
New Zealand's key interest rate is 7.5 percent, second only to Iceland among nations with the top rating at Moody's Investors Service. The average dividend yield for New Zealand shares is 6.6 percent, the highest among 48 stock markets tracked by Bloomberg.
``The interest-rate differentials between Japan and New Zealand, whilst remaining wide, are likely to narrow as Japan starts to normalize its interest rates,'' said Sean Darby, head of regional strategy at Nomura in Hong Kong. ``This ought to start to diminish the flows of money accessing markets like New Zealand.''
New Zealand's benchmark could underperform global equities by five to 10 percent should carry trades fall out of favor, according to Jason Wong, director of economics and strategy at First NZ Capital in Wellington. The index is little changed this year, having gained 0.6 percent to 4078.71.
``Highly priced stocks'' such as Auckland International Airport Ltd., Ryman Healthcare Ltd., and the Warehouse Group Ltd., will be hit the hardest, he said.
`Carry Trades Unwind'
``The New Zealand market is not particularly attractive from an international investor's perspective,'' Wong said. ``If risk appetite falls so that carry trades unwind, New Zealand equities will get dragged under all of that.''
The Bank of Japan kept interest rates unchanged March 20 in order to monitor the effect of last month's increase, when it raised the target rate for the second time in six years by a quarter-percentage point. The central bank said last month that it raised the key rate because low borrowing costs could spur wasteful investment and asset bubbles.
``Japan has moved rates already from an exceptionally low level and is now on a course to normalize those over the course of the next 12 to 18 months,'' Darby said. New Zealand stocks may tumble as ``the money can reverse sharply if sentiment swings.''
Merrill Lynch & Co.'s March survey of fund managers found investors are ``bidding farewell to the yen carry trade.''
``The signals we monitor indicate the unwinding of the yen carry trade can continue through the remainder of 2007,'' wrote Jason Daw, senior foreign exchange strategist at Merrill in London.
Higher Interest Rates
Countries like New Zealand with large current-account deficits have become dependent on the flow of credit from the carry trade, Nomura's Darby said. New Zealand's deficit was NZ$14.42 billion ($10 billion) in the 12 months to Sept. 30.
New Zealand's economy grew 1.4 percent in the year to September, the slowest rate in seven years.
Darby declined to give a forecast for New Zealand's benchmark stock index. He favors stocks in Asian countries that are leaning toward interest rate cuts and have current-account surpluses, such as Malaysia.
The Reserve Bank of New Zealand raised interest rates a quarter-percentage point on March 8 to stem consumer demand and cool the housing market. The bank has to be ``cautious'' about increasing interest rates because it may add to ``upward pressure'' on the currency, Governor Alan Bollard said last week.
The carry trade has helped drive the New Zealand dollar's jump of more than 60 percent over the past five years as offshore investors need to purchase the currency to invest in local assets. Overseas equity investors may suffer ``substantial losses'' if the New Zealand dollar declines, Wong said.
Dollar Pains
Exporters make up 30 percent of New Zealand's $102 billion economy and a strengthening currency has been eroding the value of their overseas sales. The local dollar is the best performer among the world's 17 most-used currencies in the past twelve months, according to data compiled by Bloomberg.
Fisher & Paykel Healthcare Corp., New Zealand's largest medical equipment maker, last month said a slide in the company's stock probably reflected concern the rising dollar will crimp export earnings. Alliance Group Ltd., a meat processor based in the country's South Island, said Feb. 16 lamb sales have declined an average of 15 percent from two years ago because of currency appreciation.
That export reliance may help some stocks benefit as the carry trade unwinds, according to Shane Solly, portfolio manager at start-up firm Mint Asset Management Ltd. in Auckland.
`Perversely Benefit'
``To write off the New Zealand market because of an unwinding in the carry trade is quite a strong view,'' Solly said. ``A lot of companies in New Zealand are exporters and could perversely benefit from the currency falling.''
Rakon Ltd., an Auckland-based exporter of crystal oscillators for navigation systems, Auckland Airport, New Zealand's busiest, and London-based investment company Guinness Peat Group, will all benefit as an unwind of the carry trade sends the New Zealand dollar lower, he said.
For First NZ's Wong, the negatives outweigh the benefits.
``There is a lot of downside risk and very little upside risk coming from an overseas basis,'' he said. ``Our market is going to lag the world.''
(Corrects story that was first published yesterday to change Jason Wong's Index call in 5th paragraph.)
Before it's here, it's on the Bloomberg Terminal.
LEARN MORE