Hey, Somebody Has to Build the Hardware, Too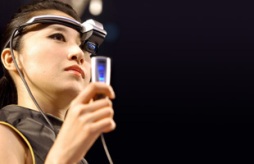 The cover story I just wrote on Amazon.com's move into utility computing may make it sound like computer hardware is passe. (Oddly enough, in fact, when I went to choose a primary category for this post, nobody over the past couple of years had created a "computers" or "computing" category.) It may be yesterday's news to leading-edge users getting computing services over the Internet, but somebody's got to build the hardware for those service providers too. BWOnline's new package on Next-Generation Computing tells what's up: new kinds of data centers, PCs, and supercomputers.
Before it's here, it's on the Bloomberg Terminal.
LEARN MORE