Showtime at Cornell
In Rich Curtis' finance class, the spotlight is on the students. Think "American Idol," with derivatives
BusinessWeek asked B-school undergrads to tell us about their favorite professors. Here's an installment:
Rich Curtis doesn't teach your average finance class. Walk into his large lecture hall at Cornell University's Undergraduate Business Program filled with upperclassmen, and you'll hear high-energy music like OutKast's The Way You Move before each class begins. This fast dance music serves to wake everyone up, and possibly tie into a topic Curtis will be covering that day.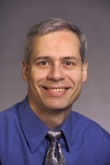 Rich Curtis
Senior Lecturer
Cornell University Undergraduate Business Program
rtc3@cornell.edu
It's not easy to capture the attention of 260 20-year-olds recovering from their post-lunch torpor. But somehow, as the clock strikes 2:55 on Tuesday and Thursday in Curtis' classroom, chatting stops, cell phones are shut off, and pencils are poised.
After all, who would want to miss a show like this? Curtis, a West Coast swing dancer in his off hours, spices up his tough four-credit course by playing movie clips and cartoons. He does magic tricks, and even has competitions with prizes—think American Idol with derivatives.
TRANSLATION SKILLS.
This time, the Rochester native himself is a winner, having recently been voted a favorite professor by Cornell University students surveyed for BusinessWeek's 2006 undergraduate B-school rankings. "He puts more time and effort into his course than any person I've ever seen," says junior Jared Beckerman, of AEM 324, the required finance class for most Applied Economics & Management (AEM) majors. "He made a class that could have been dull and dry very interesting and fun," Beckerman adds.
Curtis also directs an intensive seven-and-a-half-week summer business immersion for 15 to 28 non-business majors. And on top of that, he teaches many weekly sections which complement lectures, in order to get to know students in a smaller setting.
Curtis spent three years teaching at Cornell's Johnson Graduate School of Management, where he received his MBA in 1981. Working as a TA at the Johnson School, he discovered his love of the profession. Finance teachers face the challenge of making difficult concepts understandable to students with varying degrees of quantitative ability, Curtis says. "I turned out to be pretty good at 'translating' finance to English, so that experience encouraged me to consider future teaching opportunities," he adds.
GETTING TO KNOW THEM.
After a few years off, he returned to Cornell to teach undergraduates in the spring of 1999. Since then, he has been a staple in the finance department. What students such as Kristen Mackie value most about Curtis is his ability to keep it simple. "He made sure we understood everything and laid it out in a clear manner," she says.
Like many good teachers, Curtis enjoys getting to know his students—and especially likes to see the light go on when they finally grasp a topic. "Helping someone to understand a difficult concept is very rewarding, especially if it requires a creative explanation," he says.
But students say he's more than a good teacher of skills. By the end of the semester, Curtis knows not only most of his students' names but also their home towns, high schools, career goals, extracurricular activities, and interests. Getting to know as many students as possible is a pretty high priority for Curtis. In return, he says, "students are more likely to be prepared in class if they're not anonymous and think they're going to be called upon."
Some students say he has inspired them to pursue a different path. After learning to understand financial news, corporate issues, and personal finance, a number of Curtis' students have gone from being unenthused about finance to pursuing internships or full-time jobs in the field.
"PROACTIVE" TUTORING.
"His course gave me the confidence to pursue a career in finance, an option I wasn't convinced about," says junior Lauren Elizabeth Lanni. Curtis had a similar influence on junior James Kessler. "He was intense, but his thoroughness made finance easier to understand. His passion for teaching made me want to do well even more than normal."
And make no mistake, Curtis does want his students to do well. "If someone has very weak analytical skills, they will probably struggle in finance," he says. But only a small percentage of Curtis' students fail. "If it's clear early on that a student may be in trouble, I've been proactive in suggesting more TA visits or one-on-one tutoring, which I may be able to facilitate," he says. His office door is usually open.
Curtis' AEM 324 class is definitely not easy. Students are responsible for 18 chapters of text, Curtis' own course notes, a few cases, and 12 sets of weekly exercises. They also read Burton Malkiel's A Random Walk Down Wall Street and are encouraged to work on Curtis' practice problems, which are optional but highly recommended when preparing for exams.
ENTERTAINMENT BREAKS.
This professor says he has just a few secrets to making his finance class stand out for students: He tries to keep materials and presentations clear and accessible, to let students know what's expected of them, and to make sure they find their evaluations fair. Curtis grades his students based on just four exams, which he sweetens by handing out Hershey's Kisses.
He expects a lot—and usually gets it. Come test time, you'll see AEM students scattered in libraries furiously studying his sacred notes and colorful problem packets, says Lanni. "There's a certain satisfaction in performing well for a teacher like Professor Curtis. He pushes you to be the best you can," she says.
Cornell junior Leah Weiss calls Curtis a fabulous lecturer whose passion is contagious. He brings unusual approaches to mundane topics by incorporating videos, quotes, funny lists, or mnemonic songs that summarize the day's lessons and help topics resonate with students. These diversions give students "mental breaks," throughout the 75-minute-long lectures.
BACKGROUND KNOWLEDGE.
During his favorite "Forward & Futures Contracts" lesson, students end the lecture with the famous trading scene from the movie Trading Places. Although many students have already seen the movie, it was only after learning the material that they fully understood what was happening at its climax.
In the 1983 comedy, actors Eddie Murphy and Dan Aykroyd use their trading smarts and insider tips to swindle the up-to-no-good Duke Brothers. By capitalizing on the inside information they obtained, Murphy and Aykroyd were able to profit from a large drop in the price of orange-juice futures. Here, Curtis teaches his students to recognize and understand the nature of a futures market—just as some realize futures of their own in Curtis' class.
Before it's here, it's on the Bloomberg Terminal.
LEARN MORE