The weakness of blog analytics
Blog analytics confuse liquors with girls named Gin.

Blogpulse has a fun table that shows the buzz around various alcoholic drinks over past months. It shows that wine spikes over beer near Christmas and New Year's, and that gin is one dispirited spirit.
But if you click down into the posts, you see that the measurements are very crude. Gin, for example, pops up in farm blogs: "OK farmers gin 99,350 bales of cotton in 2005," and live journal art blogs (where a character is named "Gin.")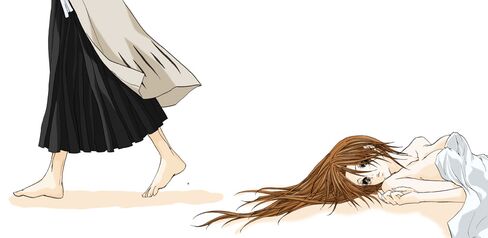 "Ah, Gin, you always walk away..."
The important point here is that keywords, the bedrocks of most search systems, provide only shadowy signposts in analytics. The key for the next gen of search, which will trawl for answers and trends, is contextual understanding. Practically everyone is working on it. Do you think Google will lead contextual search, too?
Before it's here, it's on the Bloomberg Terminal.
LEARN MORE