The art and innovation of the loo.
Architects have been making the

Architects have been making the "loo experience" an important part of the hotel experience for years. Walls of water, slick metal toilets, subtle lighting--it's all part of the experience. Now Sofitel is offering up "loo art" in the men's room in its Queenstown, New Zealand, hotel. What do you think? Cam Marsh and Mark Perriam of Perron, and Brett Taylor of Group CDA designed it. C'mon guys, admit it. It's great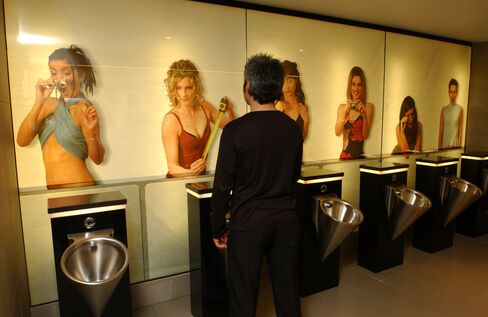 fun. The individual murals for six stands are done by Three Sixty Limited in Auckland. The Mona Lisa of Loo Art?
Before it's here, it's on the Bloomberg Terminal.
LEARN MORE