British tailor says blogging opened up Golden State market
British tailor Thomas Mahon says his blog opened up a new market in California.

I just walked through the Manhattan drizzle to The Benjamin Hotel, on Lexington Ave., where I met the blogging English tailor, Thomas Mahon. He has the small hotel suite set up as a fitting room, with lots of cloth samples draped over the furniture. He even had a customer there. In our podcast interview, coming out next week, he said that blogging has opened up new markets to him. Example: the West Coast. British tailors, he said, long assumed that Californians didn't go for the $3,000 Savile Row look. But once Mahon started blogging, he found plenty of left coast interest. Here's a photo of Mahon with his assistant, Lucy Adams.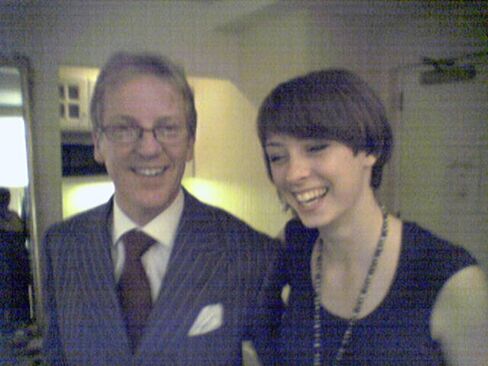 Before it's here, it's on the Bloomberg Terminal.
LEARN MORE