Graphic: The Unmarried Penalty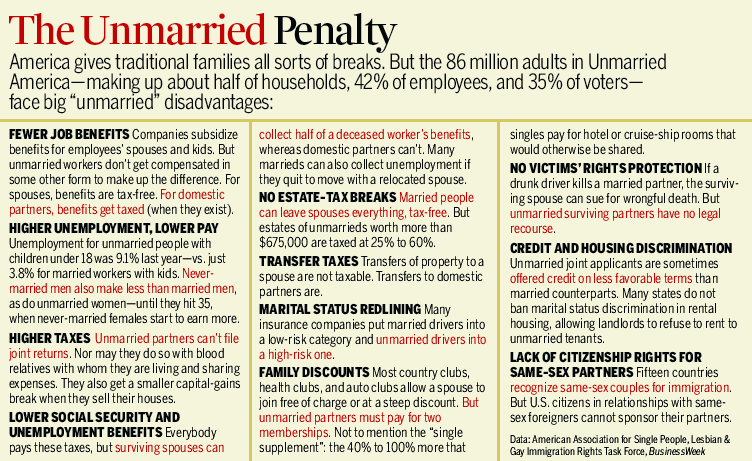 Correction & Clarification: The table "The unmarried penalty" in "Unmarried America" (Cover Story, Oct. 20, 2003), incorrectly stated that estates worth more than $675,000 are taxed. Under new tax laws, that figure has risen to $1 million in 2003. Also, we said surviving spouses can collect half of a deceased worker's Social Security benefit. In fact, the amount varies depending on a number of factors.
Before it's here, it's on the Bloomberg Terminal.
LEARN MORE