Earnings: On the Road to Recovery
But profit peaks aren't yet in sight for energy, tech, and telecom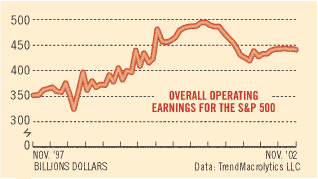 It's easy to be pessimistic about the earnings outlook for Corporate America: Operating earnings for the Standard & Poor's 500-stock index for the 12 months ended Nov. 30 still sit 11% below the February, 2001, peak.
Does that mean Corporate America as a whole remains weak? No. While tech and telecom, along with basic materials and energy, remain in the tank, earnings in other areas are recovering. Indeed, remove tech and telecom from the S&P, and operating income is back to within 2.5% of the peak. Several sectors, including health care and finance, have moved beyond the boom-era high. "Investors have been myopic," says Donald L. Luskin, chief investment officer for TrendMacrolytics LLC, a Menlo Park (Calif.) research firm. "By obsessing on [tech] troubles, they've overlooked the strong performance" in a lot of industries. As the table below shows.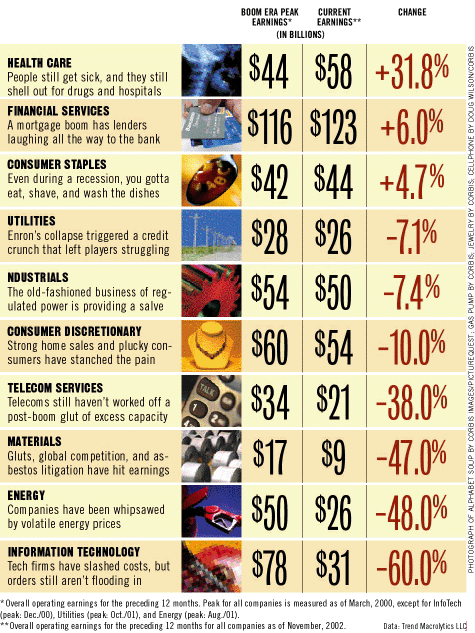 By Dean Foust in Atlanta
Before it's here, it's on the Bloomberg Terminal.
LEARN MORE