Daewoo's Tycoon Of Television
Can Bae Soon Hoon turn it into the No.1 maker of TVs?
Classical music streams from the stereo, history books clutter a side table, and Abstract Expressionist paintings line the walls. Bae Soon Hoon's home in a tony Seoul neighborhood belies the Western stereotype of Asians as one-dimensional workaholics. As if to prove the point, Bae's wife, a successful painter who spends several months each year in Paris, serves wine with a traditional Korean meal. Who says kimchi and cabernet don't mix?
Not Bae, a soft-spoken, U.S.-educated PhD who chairs Daewoo Electronics Co., Korea's third-ranked consumer-electronics company. He has emerged as the key player in his company's strategy to catapult itself into the world's electronics big league. Bae has made Daewoo the leading contender to take over France's Thomson Multimedia. Thomson is Europe's second-biggest consumer-electronics company, after Philips, and commands the No.1 position in the U.S. with its RCA and GE brands.
If all goes as expected, Daewoo will make a joint bid for Thomson this fall in partnership with French defense and telecommunications giant Matra. Matra is eager to land Thomson-CSF, the defense contractor that is also part of the Thomson group the government is privatizing. Some tough negotiations lie ahead, but if Paris agrees, the deal would transform Daewoo into the world's biggest TV maker (chart). French telecom giant Alcatel also intends to bid, but the company ran up $5 billion in losses last year and can't promise significant job creation.
The deal and the thinking behind it speak volumes about Korea's competitive strategy. The big Korean chaebol, or conglomerates, are investing billions of dollars to expand manufacturing of lower-priced alternatives to Japanese and U.S.-made products such as cars, memory chips, and consumer-electronics gadgets. But Korea is moving at a time when Western and Japanese rivals see a glut in more standard products and are shifting to even higher-tech manufacturing, such as flat-screen TVs and advanced memory chips.
The Koreans realize they can't compete at the highest technology levels. So their goal is to increase economies of scale and inch up the technology ladder by acquiring foreign companies with large market shares, well-known brands, and technology. Daewoo's gamble is that owning Thomson Multimedia will allow it to compete on cost in no-frills TVs, VCRs, and camcorders--products Western experts believe are near the end of their life cycles.
Skeptics abound. "These are deteriorated assets," warns Jeffrey R. Williams, professor of strategy at Carnegie Mellon University's business school. "If you look at VCRs, you can buy one for $125 with transportation and marketing added in. There's no profit in that for anybody," he says.
"BASIC REQUIREMENTS." But Daewoo execs aren't fazed. They think TV demand in developing countries will grow. They also see a backlash developing in the West against a confusing array of Internet devices, expensive flat-panel displays, and other high-tech toys that gurus claim will replace TVs. "I think we should look at the basic requirements of the consumer," says Bae. "Is it worth $3,000 to do what you do on a PC? I think it's highly questionable." He also points out that the Japanese bet on a revolution in high-definition TV turned out to be a loser.
Daewoo managers acknowledge that it's virtually impossible to make healthy returns on consumer electronics in the U.S., the world's most cost-competitive market. Instead, they are aggressively cultivating the Third World, where price markups can be significant. Developing economies have potentially great rewards with their growing populations, rising incomes, and protectionism.
Bae also sees the industry's cutthroat pricing as an opportunity, and the TV business as a long war of attrition he can win. U.S. and European companies have abandoned the industry to lower-cost Japanese producers, and even they have begun bailing out of lower-margin mainstream products. "Other companies don't see the future of TV. I do," Bae declares. "That's the difference."
HARD BARGAINING. Indeed, while the leading TV makers hold production steady in a market growing about 4% annually, Daewoo has impossibly ambitious expansion plans--until you remember that the company's sales have grown at nearly 30% annually over the last 10 years. By 2000, Daewoo is targeting sales of $10 billion, more than double those of 1995, when it had sales of $4 billion and net profit of $59 million. To gain at least 10% of world markets in its main products, Daewoo plans to raise output of TVs and VCRs by 50%, to 12 million sets and 6.5 million video players.
Bae says a fair price for Thomson Multimedia would be 10 times operating profit, but mnly if its net were profitable, too. In 1995, Thomson earned an operating profit of $70.4 million on sales of $7.3 billion. But it has been struggling to escape massive debt totaling $3 billion. Debt servicing pushed the company into a net loss of $218 million for the year. Hard bargaining could begin in late September, after Daewoo finishes looking over the assets.
The French government is set to make a decision on the deal by the end of the year. Officials in Paris, worried about the political fallout of selling Thomson to a Korean company, will try to restructure the debt to engineer as high an acquisition price as possible. In any case, the acquisition would further strain Daewoo Electronics' debt-equity ratio, which climbed last year to a dizzying 347.5%. Bae says he'll borrow the funds, with backing from the rest of Daewoo Group.
So far, no French industrial group is keen on taking over Thomson's debt, to the consternation of workers who want the company to remain French. "The government is selling out France, its workers, and its technology," charges Paul Hamon, a union representative. But Daewoo pledges not only to keep existing jobs, including that of its chairman, but to invest $1 billion in France to create 5,000 more jobs. So, the French government, which has been under fire for its unsuccessful employment policy, probably can't afford to refuse. Bae stresses that Thomson's unit will not be merged with Daewoo but maintained as a separate entity.
Bae, 53, says his 10 years of experience in the U.S. help him manage cross-cultural problems. He taught engineering design at Stanford University and Japanese industrial policy at Massachusetts Institute of Technology, where he earned a PhD in thermodynamics. He also did stints as an engineer on U.S. building and infrastructure projects.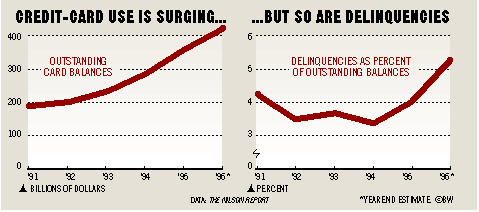 Given Bae's global experience, he isn't shrinking from the prospect of managing American brands. RCA has been the leading name in TVs in the U.S. since 1982, and has a 16.5% share. It is also the top brand in VCRs. Right now, Daewoo sells most of its electronics in the U.S. under other labels, including Wal-Mart and Emerson. A push to sell more TVs under its own brand name has been barely profitable. If Daewoo acquires Thomson, says Bae, "there will be no problem killing off my own brand [in the U.S.]"
Daewoo's efforts to dominate the planet's lower-tech, low-margin products may look quixotic to its more advanced competitors in the U.S. and Japan. But the flinty Koreans are ready to tough it out in the world's toughest markets. "There are two choices," says Bae. "Give up or invest more." Not a strategy that would please securities analysts, perhaps. But for Korean executives keen on eventually catching up with the U.S. and Japan in electronics, turning back isn't in the playbook.
Before it's here, it's on the Bloomberg Terminal.
LEARN MORE